HR SATA HENKILÖSTÖTALO /
WORKWAY OY
Antinkatu 2, 28100 Pori
Y-tunnus: 2799099-9
toimisto@hrsata.fi
ELECTRONIC INVOICES
Operator: OpusCapita Solutions Oy (E204503)
Electronic invoicing address: 003727990999
Party identification number (OVT): 003727990999
PAPER INVOICES
Workway Oy
PL 91478
00021 LASKUTUS
E-MAIL INVOICES
WorkwayOy.FI.P.111527-8@docinbound.com
"I still get to learn something new every day"
Hi there! I am Mikko Virtanen, an entrepreneur with a good 40 years of life experience behind me. When I used to think about my future profession, business and sports were high on my list. I have qualifications and work experience in both.
In 2016, I joined HR Sata Henkilöstötalo. Before that, my work experience mainly consisted of working in sports organizations, both regional and club organizations. They taught me a lot about how things should be managed and organized. After working less than a year at HR Sata Henkilöstötalo, I was offered the opportunity to start running the business as an entrepreneur. The decision was easy. I'm very happy with my decision, and I have enjoyed every moment of my entrepreneurial journey! I still get to learn something new every day. I believe my previous work experience has helped me a lot in my current position. My job includes acquiring and contacting new customers, recruitment, taking care of administrative tasks, and company development.
Sport has always been a big part of my life. My childhood dream of becoming a professional athlete sort of came true when I got to play Finnish baseball in the professional league for a few seasons. Exercise and sports are still a big part of my life today. In my spare time, I like to relax by exercising or watching sports. In the summer, I enjoy spending time on the golf course.
Mikko Virtanen
Entrepreneur, Liaison
044 372 3200
mikko.virtanen@hrsata.fi
Staff leasing and recruitment
Marketing
Communication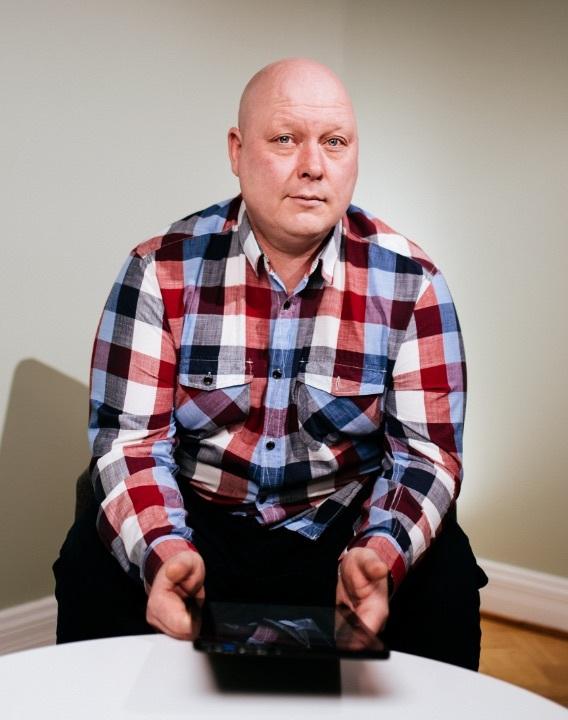 "HR work combined with sales work is a dream job for a sociable person"
I live in Luvia with my two daughters. In my spare time, I enjoy spending time outdoors, fishing, and cooking, especially barbecuing and preparing smoked food. Music and organizational activities are also close to my heart. For example, I am a board member of the entrepreneurs' association of Eurajoki.
I started working in sales and recruitment at HR Sata in 2013. Before that, I had an extensive career in the plastics industry, where I was in charge of sales, export, and production management, among other things. After that, I worked in various sales positions before I ended up at HR Sata. In 2017, I became an entrepreneur after buying the business from Seppo Kaatranen together with Mikko.
Today, I am still in charge of sales and recruitment, but entrepreneurship added a lot of new things to my daily responsibilities. Together, sales and recruiting bring a lot of versatility to my work, which is probably why I like this job so much.
Teemu Mäkinen
Entrepreneur, Liaison
044 771 4000
teemu.makinen@hrsata.fi
Staff leasing and recruitment
Training
Occupational health and safety
"This job has taught me a lot"
In August 2018, I started working at HR Sata as an HR Assistant. I was mainly in charge of invoicing, payroll, and employment relations. The best thing about my job is its versatility and the opportunity to develop my skills. This job has taught me a lot about human resources management.
I have a bachelor's degree in financial administration, and I have several years of experience in various financial management positions. I am currently furthering my skills by studying for a specialist vocational qualification in business with a particular focus on human resources management.
I spend most of my spare time with my family. We live in an old, detached house that we have been slowly renovating. In my spare time, I enjoy walking our dog Onni, going to the gym, and doing yoga (regularly irregularly). I also love travelling, and I am already looking forward to my next trip!
Niina Miikkulainen
HR Assistant, Liaison
044 746 1540
niina.miikkulainen@hrsata.fi
Employment relations
Payroll
Invoicing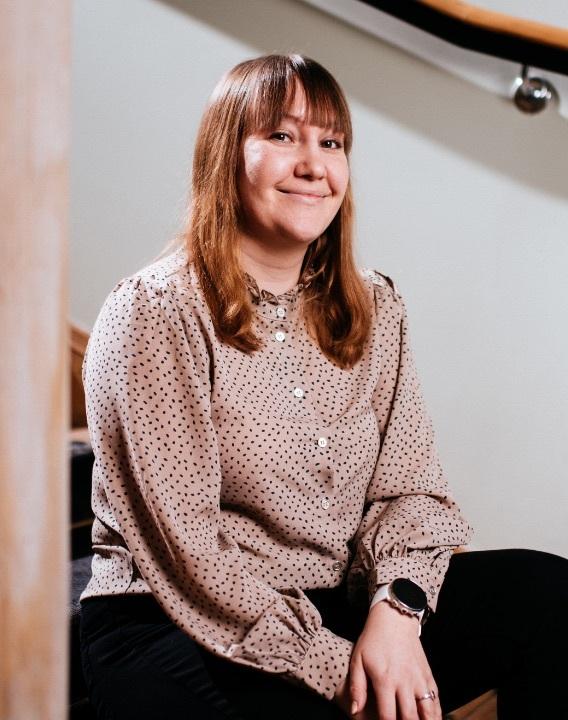 Tuulia Pirttilä
Master of Laws with court training, Liaison
tuulia.pirttila@hrsata.fi

Legal consultation and training
Petri Niskanen
Instructor, Liaison
petri.niskanen@hrsata.fi